Promotions That Make a Statement at a Glance
"The Image Speaks a Thousand Words In Any Language."

AQUA GRAPHICS specializes in Design, and Production.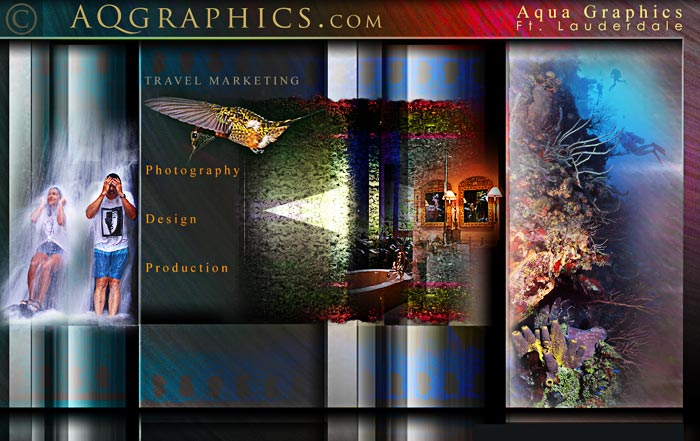 Topside, Interiors, and Location Graphics ... Including Underwater.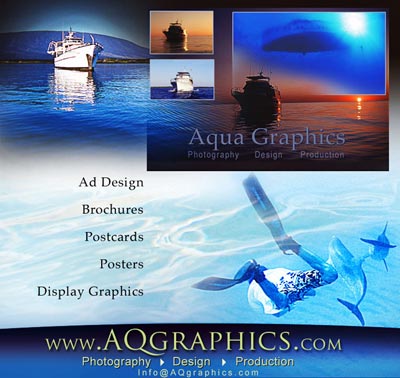 We Specialize in Photography and Photo Reproduction.

- No Overcast - Cloudy Colors.

- No Purple Oceans or Violet Skies.

We also offer Photo Retouching & Specialty Graphics Services.